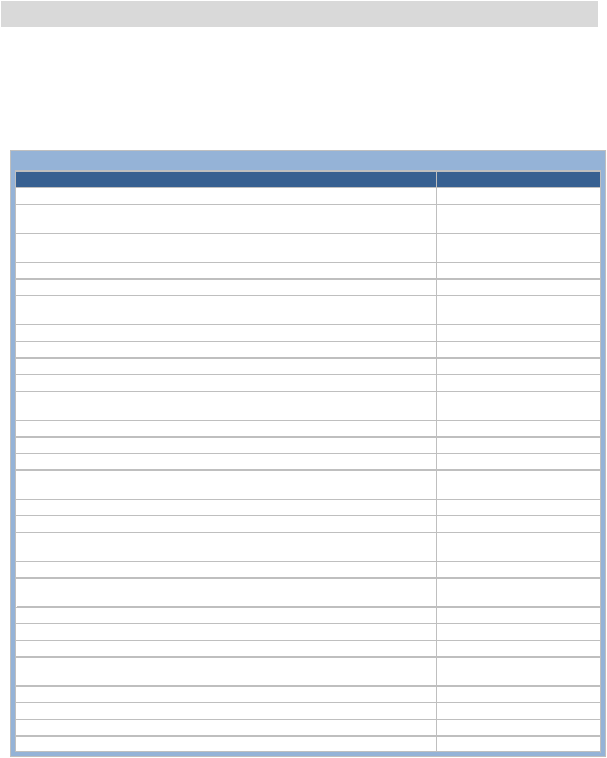 Appendix X: List of Reviewed Case Studies
For the case study analysis (see

6

.

Verification of the Results / Case Studies Analysis

, p.
59), 51 case studies from 28 authors were reviewed. The documents the cases were found
in are listed in

Table

15

.
Table 15: Reviewed Case Studies
Internal Communication issues in an IT engineering department
The rise and fall of Supernet: a case study of technology transfer policy for smaller firms
Information Technology Development Creativity: A Case Study Of Attempted Radical
Case Study: Care Canada's Grassroots Driven Knowledge-Management Strategy
A Case study of Zuquala Steel Rolling Mill
Impact of employee, management, and process issues on constructability implementation
The reward effect: a case study of failing to manage knowledge
Deviations, Ambiguity and Uncertainty in a Project-Intensive Organization
Considering value during early project development: a product case study
Project Management Case Studies
Assessing organisational obstacles to component-based development: a case study
Simple Services, Inc.: A Project Management Case Study
Software developer perceptions about software project failure: a case study
The CeMENT project: a case study in change management
Macfarlande et al. (2002)
Developing managerial skills in IT organizations – a case study based on action learning
Successful implementation of ERP projects: Evidence from two case studies
Rewarding Teams: Lessons from the Trenches
Trust in inter-organizational exchanges: a case study in business to business electronic
Improving project processes: best practice case study
Sarshar & Amaratunga (2004)
Real Web Project Management: Case Studies and Best Practices from the Trenches
Shelford & Remillard (2003)
A life cycle evaluation of change in an engineering organization: A case study
Case Study: Changing the Culture to Foster Team Work
Team-based strategy at Varian Australia: a case study
The Management of Change for Information Systems Evaluation Practice: Experience from
Sreafeimidis & Smithson (1996)
Customizing Concurrent Engineering Processes: Five Case Studies
Stand und Trend des Projektmanagements in Deutschland
The positive use of power on a major construction project
How to Ensure Quality and Cut Costs with Cultural Institution Value Methodology
Table 15: Reviewed Case Studies
Please note: All rights of this webpage are reserved. No part of this webpage may be reproduced, stored in a retrieval system, or transmitted in any form or by any means electronic, mechanic, photocopying, recording or otherwise without the prior written permission by the author. This html version of the book Project Team Rewards: Rewarding and Motivating your Project Team is not suitable for referencing since page numbers and layout may differ from the original book. Layout flaws are due to converting difficulties from the original file format to html and are not present in the paper copy of the book.