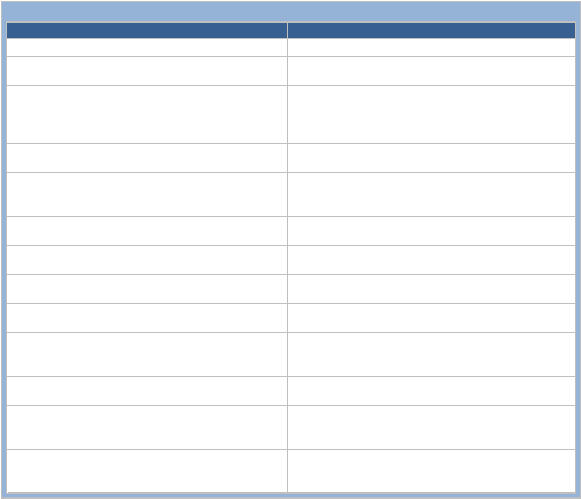 Table 7: Team vs. Individual Rewards
Four main objectives exist that can be rewarded (Armstrong 2002). These are
employees' results, performance, competence, and skills. The discussion about the reward
target focuses on the influence of the task characteristics.
Team Pros / Individual Cons
Team Cons / Individual Pros
Team rewards reinforces team work and co-operation
Team rewards may create/increase inter-group rivalry
Team rewards increases performance of low performers
Team rewards may cause high performers to adopt to the
medium performance of the team
Team rewards encourage multi-skilling and hence flexible
Team rewards reduces organisational flexibility because
people in good teams (with high rewards) do not want to
change the teams while others in lower performing teams want
Team rewards communicate that team work is important to
Team rewards compels individuals to conform to oppressive
Team rewards communicate what the overall objectives are
Team rewards may diminish the self-worth of individuals which
would reduce performance in the long term
Team rewards Increases overall performance (and
compensates free rider effects)
Team rewards promotes peer pressure which results in
performance decreases and tensions
Team rewards encourage groups to improve the work system
Team rewards may conflict with strong individualists and
cause problems and low performance
Team rewards emphasises a flatter and process-based
Team rewards require a lot of trust which might not exist in
Team rewards act as a lever for cultural change
Team reward decrease motivation and performance if not all
team members are used to team work
Team rewards makes employees focused on wider
Team rewards neglect the fact that eventually motivation
comes from the individuals and eventually it is the individual
Team rewards encourage communication and information
Distributing a team reward may cause feelings of unfairness
Team rewards require less time to give and less effort to
measure performance then measuring all individuals'
Team rewards may increase social loafing and the free-rider
Team rewards may support the stages of team development
(forming, storming, norming, performing, adjourning)
Huczynski & Buchanan 2001), Huczynski & Buchanan (2001), Mullins (2006), Ringelmann (in Furnham 1997)
Table 7: Team vs. Individual Rewards
Please note: All rights of this webpage are reserved. No part of this webpage may be reproduced, stored in a retrieval system, or transmitted in any form or by any means electronic, mechanic, photocopying, recording or otherwise without the prior written permission by the author. This html version of the book Project Team Rewards: Rewarding and Motivating your Project Team is not suitable for referencing since page numbers and layout may differ from the original book. Layout flaws are due to converting difficulties from the original file format to html and are not present in the paper copy of the book.